Sump Pump Repair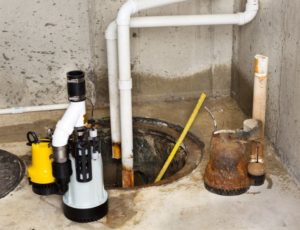 We are Illinois Basement Sealing, and we provide basement sealing services for Franklin, Illinois, and the surrounding areas. Our expert professional services include basement waterproofing and repair services for drain tiles, sump pumps, French drains and concrete cracks. Our services are performed by industry leading basement sealing services technicians who are experts in any and all jobs to do with basement leaks. When it rains, and you immediately start checking your basement for puddles or your drains for water build up, then you require the use of our services. We will gladly speak with you about your basement sealing needs and send one of our highly skilled professionals to inspect your basement and provide a consultation on your repair options.
Sump Pump Repair Specialists Near Me
Sump pumps are an excellent basement waterproofing system, as long as it's working properly and kept in good working condition. But if your sump pump needs aren't working properly, call us at Illinois Basement Sealing, and we'll send a technician to your home right away to inspect and repair your sump pump. Your sump pump works hard for you as it is set up at the lowest part of your basement to pump out pesky ground water that is trying to flood your basement. Power outages can affect your sump pump, especially if you don't have a battery backup, and sometimes you just need sump pump repair services, which we provide on an as needed basis or as part of your regular basement waterproofing maintenance schedule. So give us a call, and we'll be right over to assist you with any sump pump repair concerns.
Free Sump Pump Repair Estimates — (312) 697-1082)
So when you have a leaky basement, please don't hesitate to give us here at Illinois Basement Sealing a call at (312) 697-1082, and let our highly competent basement sealing services technicians schedule an appointment. We'll send one of our certified professionals to your home for a no-hassle, no-obligation consultation and discuss our affordable rates for your basement sealing services needs. You'll be glad you did.